Case study on Micrel by the European Patent Office
22 Sep 2017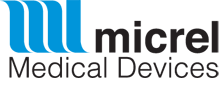 The European Patent Office (EPO), in close collaboration with renowned IP experts, has produced a series of case studies on European small and medium-sized enterprises (SMEs) which are benefiting from using patents and other IP rights. One of these case studies is on Micrel Medical Devices, a member of HBio.
Micrel is a medical technology company that develops, manufactures and markets a full range of ambulatory infusion pumps, accompanying administration sets and patient infusion control and monitoring systems. An unfortunate experience with patents thirty years ago taught the company that it pays to take IP seriously. Nowadays Micrel uses patents strategically to safeguard future product lines, and patent information to analyse the market, monitor competitors, ensure freedom to operate and find inspiration for new technical developments.
The case study on Micrel can be found here.
SOURCE:
Micrel