2ND HELLENIC BIOCLUSTER FORUM, NOV 4-5
29 Oct 2021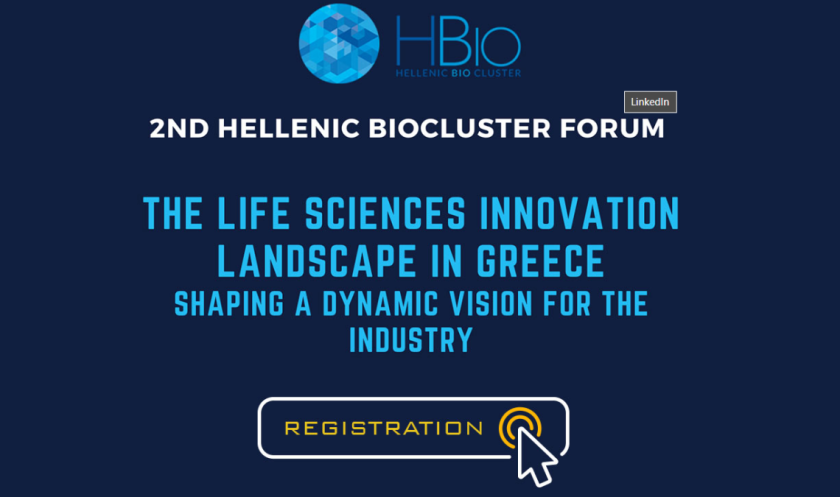 "The Life Sciences Innovation Landscape in Greece: Shaping a Dynamic Vision for the Industry"
A two-day programme showcasing the #Health #Innovation ecosystem in Greece, while highlighting the criticality for synergies between all stakeholders (industry, academia, policy makers, government) in order to shape and support a strong and #sustainable industry, creating real solutions for the community.
Speakers from across the globe (EU, USA and Australia) will discuss topics of interest to the ecosystem and ways on how to shape a new, bio-industry not only in Greece, but globally.
The Forum will take place in Athens, but also streamlined.
REGISTER Now for FREE: https://bit.ly/3nBEsdP.
FULL PROGRAMME AVAILABLE NOW https://bit.ly/3GMTdmP
#innovationsuccess #lifesciences #sustainability #forum #clusters