Hellenic Biocluster is a proud Community Supporter of the Greek Startup Universe!
26 Feb 2021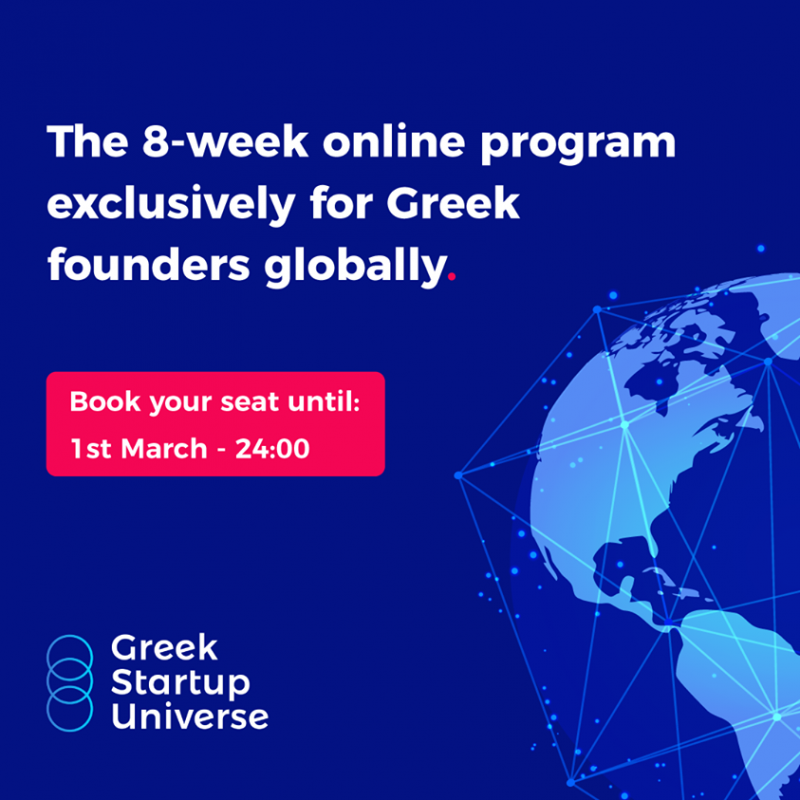 If you are a tech startup founder in the early stages or have a tech idea aspiring to make a global impact, and you are searching for the resources or the ways to make the next step, join the Greek Startup Universe!
During the program, you will have the chance to interact with accomplished Greeks of the global tech startup ecosystem, coming from more than 17 markets. You will also be part of a large tech startup community, have access to startup tools and educational content, and claim funding opportunities.
Book your seat today: https://bit.ly/GSU_BookYourSeat
Deadline till 1st of March