HBio cluster, part o f the EU mission to the most important Biotechnology fair in Asia
20 Oct 2016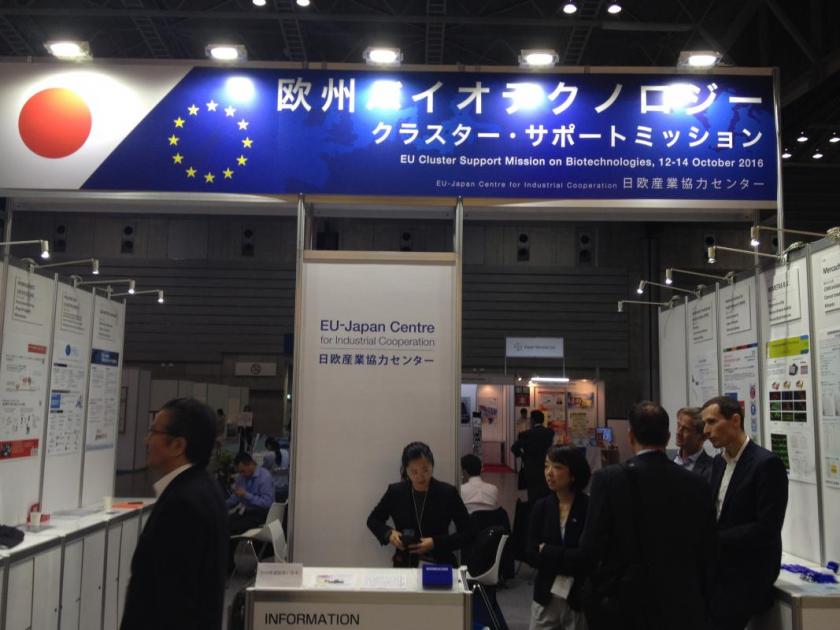 Hellenic BioCluster, hosted by EU- Japan Centre for Industrial Cooperation, participated in the BioJapan fair in Yokohama and visited Osaka to explore business opportunities in the second largest pharmaceutical market in the world.
From 10 to 14 October, Hellenic BioCluster participated in the largest biotechnology fair in Asia, and one of the most influential in the world: BioJapan, held in Yokohama, in eastern Japan. Over the course of the fair, which ran from Wednesday to Friday (12-14 Oct.), an estimated 8,000 business meetings took place among the 15,000 professionals, company executives and scientists that attended the fair.
HBio represented its membres, both academic and corporate, and was physically present at the booth run by EU- Japan Centre sharing the space with other 19 european organisations distinguished for their innovation and potential for business in the Japanese market.  
HBio participated in forums, seminars, b2b meetings and networking activities to raise awareness of the opportunities in Greek Biosciences market .
The kick-off meeting took place in Osaka, which is one of the region's main hubs of the biotechnology and pharmaceutical industry. The city hosted a partnering event  with major pharmaceutical industries, upcoming and growing companies, regional authorities and cluster organisations from Europe (under the BIOXclusters+ project).