The Clinic of Nephrology of the University of Thessaly joins HBio
04 Apr 2018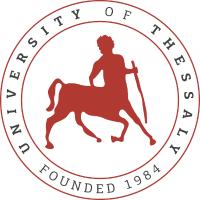 HBio is pleased to announce that the Clinic of Nephrology, Faculty of Medicine of the University of Thessaly has become an associated member of the cluster. The Clinic of Nephrology is situated at the University Hospital of Larissa.  Research activities in the Clinic of Nephrology cover four main broad areas:
Studies on the systemic influence of renal disease and therapies.
Clinical trials (phase 3 and 4)
In vitro studies on interactions of metabolism and proliferation of lymphocytes (investigating immunity) and of renal tubular cells (investigating ischemia).
Genetics of multifactorial disorders in Nephrology. Diabetic nephropathy, hypertension, CKD progression.
SOURCE:
Clinic of Nephrology, Faculty of Medicine, University of Thessaly