1st Symposium on "Innovation in the Life Sciences"
12 Dec 2018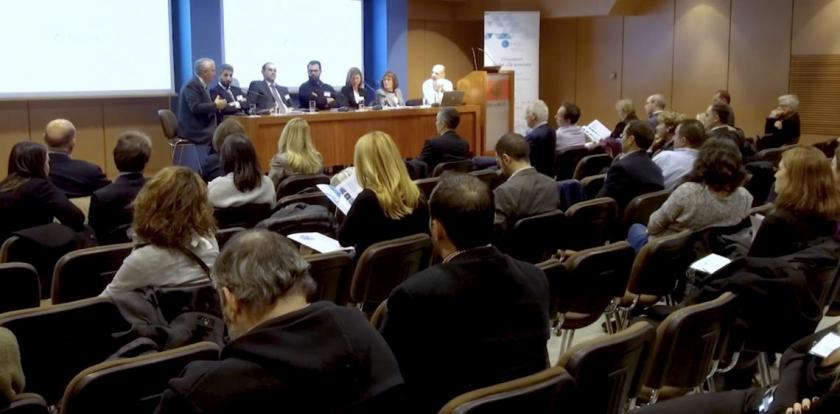 The Hellenic BioCluster organized on the 30th November 2018 a Symposium on "Innovation in the Life Sciences". The aim of the symposium was to promote the ecosystem of Greek innovative enterprises from the Life Sciences sector, to inform on key issues pertinent to entrepreneurship in the sector and to highlight opportunities for Greek enterprises.
The keynote speech was given by Guenter Huhle (Head of Johnson & Johnson Innovation), who presented JLABS, which is Johnson & Johnson's open-innovation platform. JLABS offer a global ecosystem where start-ups have access to a wide range of services, aspiring to remove the business and economic barriers faced by these businesses in their effort to turn an innovative idea into a successful product. Mr. Huhle pledged to return to Greece in the beginning of 2019, and to co-organize with the Hellenic BioCluster a pitching event for emerging Greek enterprises from the field of Life Sciences.
For more info, videos and photos from the event click here.