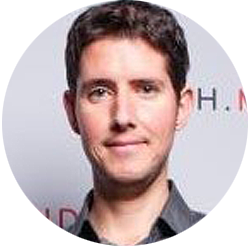 Ioannis Trantakis, Business Development Manager, Hellenic BioCluster
Ioannis Trantakis is the Business Development Manager of the Hellenic Bio Cluster. He holds a Bsc and a PhD in Chemistry from the University of Patras and has completed a certificate program in Business Administration from Harvard Business School. Prior to joining the Hellenic BioCluster, he worked as Senior Scientist at the Department of Health Sciences & Technology at ETH Zurich. He has 10 years of experience in managing R&D projects in areas such as diagnostics, oncology and toxicology. Dr. Trantakis has developed several novel methods and technologies and has received distinctions for his inventions in Innovation and Entrepreneurship Competitions.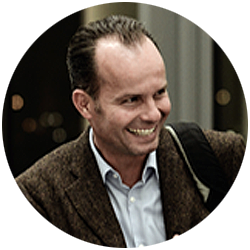 Guenter Huhle, Head of Johnson & Johnson Innovation, JLABS EMEA
Since June 2018, I have been responsible for setting the strategic direction and overseeing all operational activities for JLABS in Europe, including managing JLABS @ BE and, in conjunction with our EMEA IC partners and our sector business partners, setting up the appropriate JLABS vehicle (educational programming, JPODs and/or JLABS) in key innovation markets across EMEA. I will be creating strategic partnerships with corporate, academic, government and industry organizations to build a strong and dynamic network of innovation for patients and consumers. I will also join the Global Johnson & Johnson Innovation JLABS leadership team. I received my MD and PhD from the University of Heidelberg and my MSc from the University of Witten/Herdecke. I am board accredited in Internal Medicine and Haemostaseology and own a Professorship at the University of Heidelberg. Since I moved into the pharmaceutical Industry in 2001, I have held various national, regional and global Leadership positions in R&D, Medical and the Business, first at Eli Lilly and then at Merck KGaA until joining Janssen and Johnson & Johnson in 2007. I am experienced in Business modeling, Licensing, Merger & Acquisitions, Science, Medical and Market access in Healthcare and privately support start-up businesses as investor and entrepreneur.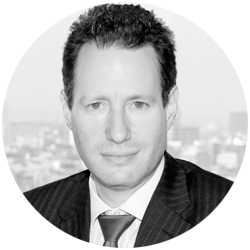 Leonid Shapiro, Managing Partner, Candesic
Dr Leonid Shapiro is a medical doctor, entrepreneur and management consultant and oversees Candesic's corporate and commercial due diligence work. He consults Private Equity firms, Corporate Operators, and Government Organisations in the areas of healthcare, technology, and communications focusing on strategy, marketing, and organization. Prior to founding Candesic, Leonid was a senior consultant at McKinsey & Company, London, working heavily in healthcare and technology. He has also consulted to Hewlett-Packard in medical imaging product development. Leonid's entrepreneurial ventures include being COO of a $126m software company and CEO of a telecommunications firm. He holds a D.Phil. from Magdalen College, Oxford in Radiological Imaging, a MD from Duke University in North Carolina, an undergraduate degree in Physics from Cornell University and is fluent in Russian and English.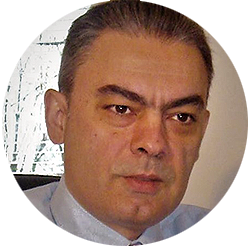 Dimitris Roukounas, European Patent Attorney
Dr. Dimitris Roukounas is a European Patent Attorney, based in Munich. He advises clients over the whole spectrum of patent activities, from the patentability of inventions through the prosecution, grant and enforcement of patents as well as freedom to operate reviews. He holds a BSc in Chemistry from the University of Novi Sad and a PhD in Medicinal Chemistry from the University of Leeds. He began his patent career in 2001 at a major Greek pharmaceutical company, where he set up and managed its patent department. In 2006 he qualified as a European Patent Attorney. In 2007 he established a private practice firm in Athens, which provided patent related services to domestic and international clients. In 2012 he relocated his company to Munich. Dr. Roukounas has particular expertise in the fields of pharmaceuticals and life sciences. He has advised numerous companies on the development of generic pharmaceutical products and has provided advice in matters related to Supplementary Protection Certificates for pharmaceutical products. He is a member and former chairman of Examination Committee III (paper D) of the European Qualifying Examination at the European Patent Office.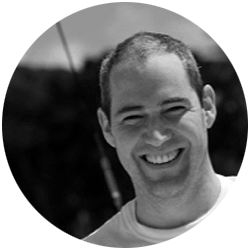 Christian Hill, CEO, MAP BioPharma
Christian is a life sciences patient access professional with over 20 years of experience in the International Biotech, Pharmaceutical and MedTech industry. He has been involved in over 60 HTAs and pricing procedures globally and has built up a strong network of key influencers including regional and national agencies. Prior to co-founding MAP in 2012, he led market access and public affairs teams and submissions at InterMune, Gilead, Pfizer and Genzyme on a very broad range of products and disease areas from chronic disease to ultra-orphan indications. Christian is a member of the Steering Group of Ethical Medicines Industry Group in the UK and Ireland; he is also a member of the Board of the European Confederation of Pharmaceutical Entrepreneurs.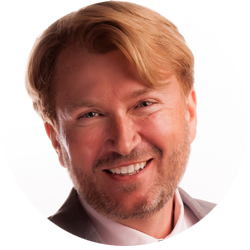 Philippe Carteron de Balmont, General Manager & Founder, CarthaGenetics
Philippe founded Carthagenetics® in 2004 with the vision to build better synergies between biotech companies, physicians and local authorities to speed drug development and treat more patients in Europe. Being at key Orphan Drug (OD) biotechnology companies for over two decades, Philippe was instrumental in EU "pre-launching" and "launching" of Ceredase®, Cerezyme®, Replagal®, Naglazyme®, Soliris®, Vyndaqel®, Glybera®, Juxtapid®/Lojuxta™, Gattex®/Revestive®, Metopitone®, Translarna™. Philippe has a passion for medical affairs and key negotiations with Health and Social ministers, regulatory agencies and patient associations. He participated in OD policy development and implementation, notably in Turkey. Philippe has a Master in Biology, in Pharmaceutical Marketing and holds an Executive Master in International Negotiation and Policy Making. Philippe is based in Geneva, Switzerland.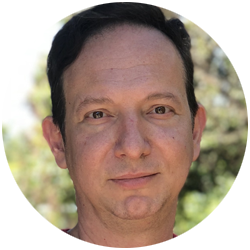 Leonidas Alexopoulos, Associate Professor, National Technical University of Athens
Leonidas Alexopoulos is an associate professor at the National Technical University of Athens, director of the Systems Bioengineering Group (www.sbiolab.org), and founder of Protavio, a systems pharmacology startup. His research combines mathematical modeling of biological systems with novel experimental technologies for early drug and biomarker discovery. Dr. Alexopoulos studied at Duke, MIT, and Harvard Medical School before he returned to Greece in 2008. He combines academic with industrial experience with a focus on translational research.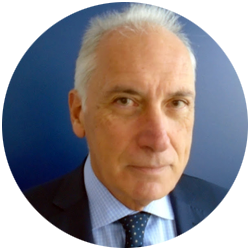 Alexandre Tsoukalis, Managing Director and CTO, Micrel Medical Devices S.A.
Alexandre Tsoukalis was born in Athens in 1952. He studied Electrical Engineering at the University of Patras. In 1980, he co-founded Micrel Medical Devices S.A. and today serves as Managing Director and CTO of the company. He helped the company to grow as a mid-size company today, with high competitiveness in a demanding and regulatory heavy market, exporting mostly in western Europe more than 98% of its production. He focused on quality and reliability company systems development, new products and huge pipeline based on 22 patents applied both as European and US. The European Patent Office made a study of 12 European SMEs that excel in innovation strategy, Micrel Medical Devices is one of them.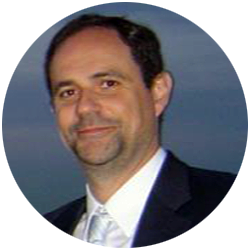 Panagiotis Baras, Chairman and Managing Director, Philips Hellas S.A.
Dr. Panagiotis Baras is a graduate of the Dept. of Physics of University of Athens. He received his M.Sc. in Medical Physics from the Dept. of Biomedical Physics and Bio Engineering of University of Aberdeen, Scotland and his Ph.D. on Magnetic Resonance Imaging from the same University. He is Chairman and Managing Director of Philips Hellas S.A. and Health Systems General Manager for Greece with responsibility also for Cyprus and Malta. He is the General Secretary of the Board of the Hellenic Dutch Trade Association (He.D.A.) and member of the Board of the Greek Union of SA and Ltd companies. He has published more than 12 scientific papers in peer reviewed journals. His interests include innovation in healthcare, LEAN and change management, and sustainability.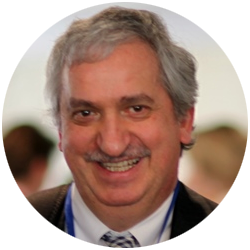 Lorenzo Pengo, Director Healthcare Central Eastern Europe, Microsoft Corporation
Lorenzo is part of the Worldwide Healthcare team at Microsoft Corporation with the responsibility to support the Microsoft Health Industry Strategy in the whole East European Region that includes 33 Countries. During the last 20 years at Microsoft he held several positions in the Enterprise segment and as EMEA Manufacturing Industry Lead. Prior to joining Microsoft, Lorenzo worked at Digital Equipment Corporation Manufacturing Engineering and Olivetti Corporate HQ developing several flavors of UNIX at Berkeley University and Bell Labs. He has credits from London Business School and Bocconi Milan University and studied at Turin University, holding a major in Computer Science.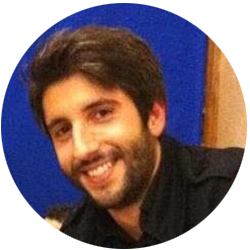 Konstantinos Mefsout, Government Affairs Manager, AbbVie Pharmaceuticals S.A.
Konstantinos is currently Government Affairs Manager in AbbVie Pharmaceuticals SA. Konstantinos is a Political Scientist with Bachelor and Master's Degree from the University of Athens and his professional background combines experience from the fields of Politics, Public Policy and Communication.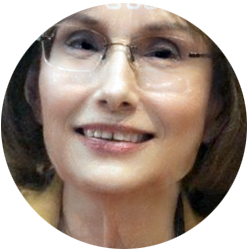 Kathi Apostolidis, Vice-President, European Cancer Patient Coalition
Kathi is the Vice-President of the European Cancer Patient Coalition (ECPC) and President of the Hellenic Federation for Cancer (ELLOK). Kathi is a Public Affairs Advisor with extensive experience in regulatory affairs, marketing and communications. She represents ECPC in EU High Level Committees and Working Groups, is a member of the European Network of Centers for Pharmacovigilance & Pharmacoepidemiology (ENCePP) and Patient and Consumers Working Group of the European Medicines Agency - PCWP / EMA, a member of the Steering Committee HTAi Working Group of Patients and Citizens, member of ISPOR Working Groups. She has been a member of the Board of Directors of cancer patient organizations in Greece and abroad and introduced the advocacy for health and cancer policies in cancer patient organizations in Greece by establishing and managing permanent committees on social benefits for patients with cancer, advocating rights for patients with cancer, health technology assessment, digital health, joint decision making, patient participation in biomedical research.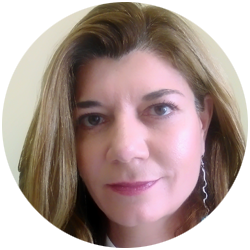 Christina Andrikopoulou, Head of the Health Branch, Hellenic Association of Insurance Companies
Christina Andrikopoulou has been the Head of the Health Branch of the "Hellenic Association of Insurance Companies" since 2011 and is a member of the Health Platform of "Insurance Europe" (the European Federation of Insurance Associations), caring forward the interests of private health insurance companies. Prior to this, she worked for ALICO AIG Life Greece (now MetLife) in different executive positions, predominantly in the Health LoB, and for BIOIATRIKI (BIOMEDICA) Group of private clinics and diagnostic centres, holding the position of Customer Relationship Manager for the insurance corporations segment. She holds a Bachelor' Degree in Social Sciences and a Master's Degree in Canon Law, from the National University of Athens, as well as a Master's Degree in Business Administration, from the Athens University of Economics & Business.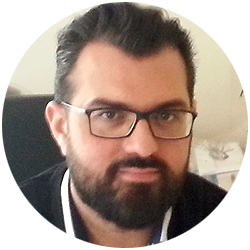 Sotiris Pavleas, Special Advisor, General Secretary of Research and Technology
Dr. Sotiris Pavleas is Special Advisor to the General Secretary of Research and Technology. His basic studies are Planning and Regional Development with postgraduate studies in Regional Policy and Development. He has also been a Special Advisor (two terms of reference) to the Ministry of Economy, with key duties to promote European financial instruments, to monitor co-funded NSRF frameworks, to monitor European programs and the operation of the Development Law. In the private sector, he has worked as a Development Advisor, focusing on the development of operational and development planning and the evaluation of co-funded programs at regional and sectoral level.