HBio names new cluster board director
06 Dec 2019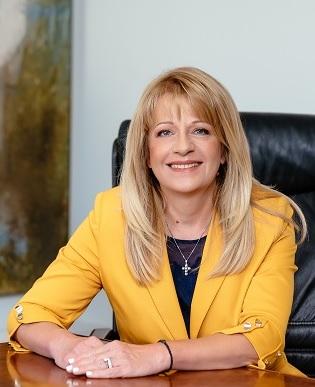 Ioanna Koukli is the new HBio Cluster President and the founder and Managing Director of Pharmassist Ltd, one of the most rapidly growing full-service Contract Research Organizations in Greece.
The Hellenic BioCluster (HBio), the first biosciences cluster in Greece bringing together the innovation leaders of Greece in the sectors of Pharmaceuticals, Biotechnology, Diagnostics, Medical Devices and Specialised Services, has named Dr Ioanna Koukli as its new cluster president of the board of directors, effective as of November 22nd, 2019. The newly appointed Board of Directors consists also of: Leonidas Alexopoulos (secretary), Panagiotis Karniouras (treasurer), Nicolas Adamopoulos (member), John Dagas (member), George Loudos (member), Nicos Nicolettos (member), Andreas Persidis (member) and Theodore Zafiropoulos (member).
In her new role Dr Koukli will oversee and inspire the cluster's activities, acting as the vital backbone of the 50 innovation-intensive companies and academic institutions, members of the cluster.
"We would like to underline that we will serve your needs, we will hear your ideas and we will be open to positively use the technical know-how that you can transfer to us, having as a greater common mission: the development of the Biosciences sector and the related entrepreneurship in Greece, as well as our cluster's further development", was the first message that Dr Koukli addressed to the cluster members after her nomination.
Dr Koukli holds a BSc and a PhD in Chemistry, both awarded by the Department of Chemistry at the National & Kapodistrian University of Athens.
Through a career track of over a decade in the Pharmaceutical Industry reaching the position of R&D Manager, Dr Koukli materialized her vision and established Pharmassist Ltd in 1999. Always committed to her innovative vision, she steered the company towards international expansion, extroversion and ever-growing array of services.
With more than 30 years of active involvement in the Pharmaceutical Science and Industry, Dr Koukli has developed the expertise and the "know-how" of the pharmaceutical product, from research and development to product manufacture and from registration to marketing.
In addition to her business activities, she has been an elected member of the Administrative Board of the Hellenic Society of Pharmaceutical Medicine (ELEFI). She has also been a member of the Invest for the Future Network, an initiative on behalf of the United States towards women entrepreneurs, at an international level, with a view to supporting them on Learning, Networking and Earning.  In September 2010 she participated in the IVLP Advancing Women as Business Leaders, which took place in the USA, representing Greek female entrepreneurship.
---
Follow Ioanna Koukli on LinkedIn.